Lecture at FDRP discusses social policies and law
Published: 03/20/2019
On March 13th, a lecture on "Social Policies Analysis and Law" was hosted at FDRP. The speaker was Professor Maria Raquel Lino de Freitas, from PUC-BH and current post-doctorate student at FDRP; she has a PhD in Social Policy and extensive knowledge of the field of Law. The lecture was attended by graduate students, especially those of the Law and Inequalities graduate class, and undergraduate students from the Law and Inequality undergraduate class and Laboratories classes, as well as some external public participation.
According to the participants' evaluation, the content of the lecture was consistent and helped bridge the gap between Law and similar areas and qualitative analysis of social policies indicators. Some activities were also held in the afternoon, when the speaker and FDRP Professor Marcio H. P. Ponzilacqua offered guidance to students' workpapers.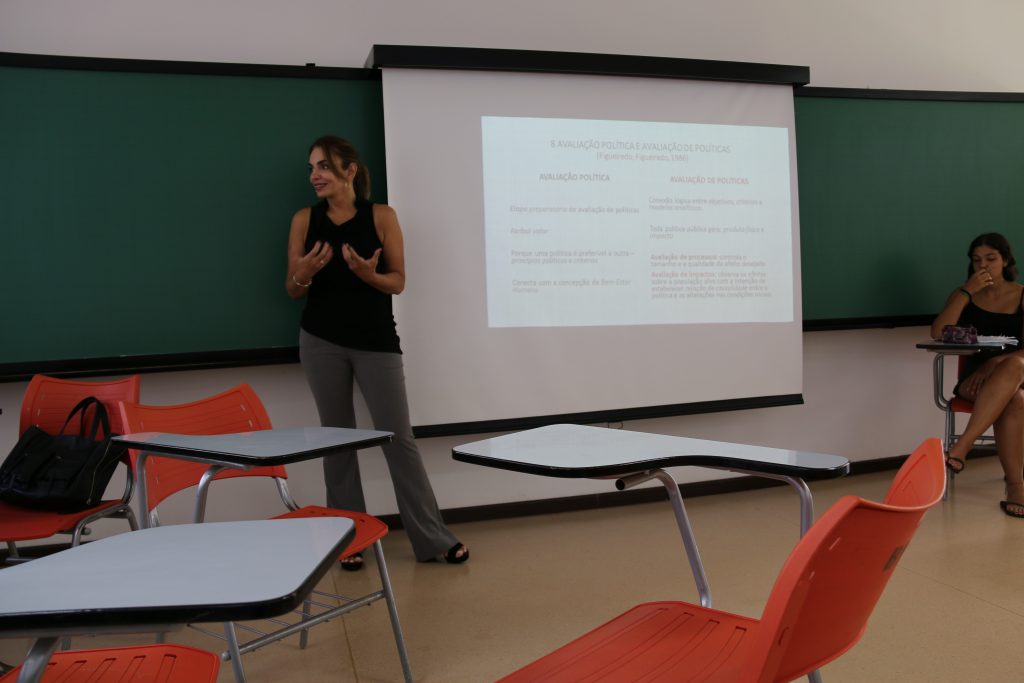 By Sofia Orsini, with information given by Professor Marcio H. P. Ponzilacqua.