Get to know USP Ribeirão Preto Arbitration and Mediation Core
Published: 03/04/2020
What is moot?
In english moot means debatable. In the legal framework moots are competitions throught which law students elaborate writen and oral theses for legal case resolution. With this in sight, following PBL (Problem Based Learning) educational method appreciation tendence, NucAM USP-RP, Arbitration and Mediation Core, arised organized by FDRP students.
NucAM, throught participation in Law competitions all over the country and the world, has as it main goal to conect the students in a pratical way to theoretical disciplines. In February, NucAM participated in Willem C. Vis Commercial Arbitration Moot pre-stages, reaching fourth place on DLA PIPER GLOBAL VIS PRE MOOT. The last phase of this work will be in Viena, in April. There, our students will present panels along with the teams from Universities with international renown such as Harvard and Cambridge.
This Month, a meeting will be scheduled to present the group to FDRP, it will also be presented the next moot the team will attend in 2020, already searching for new members. To follow the group next steps, follow them on  Instagram (@nucamusp) and like their facebook page.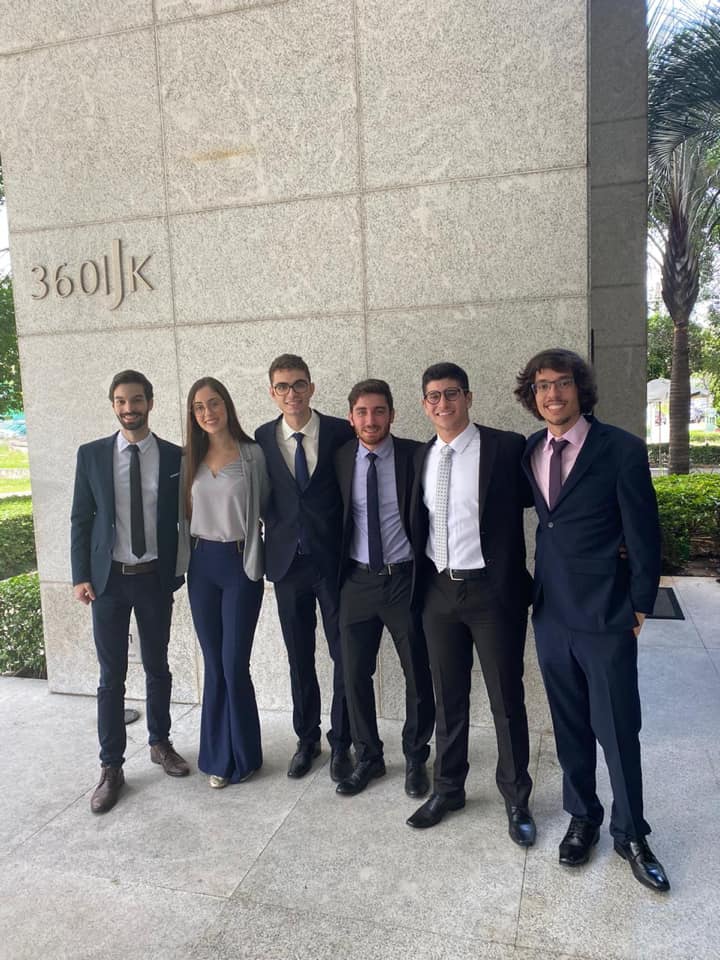 By Laura Rossati, FDRP Institutional Communication