FDRP signs Undergraduate Double Degree agreement with the Università degli studi di Sassari
Published: 08/28/2019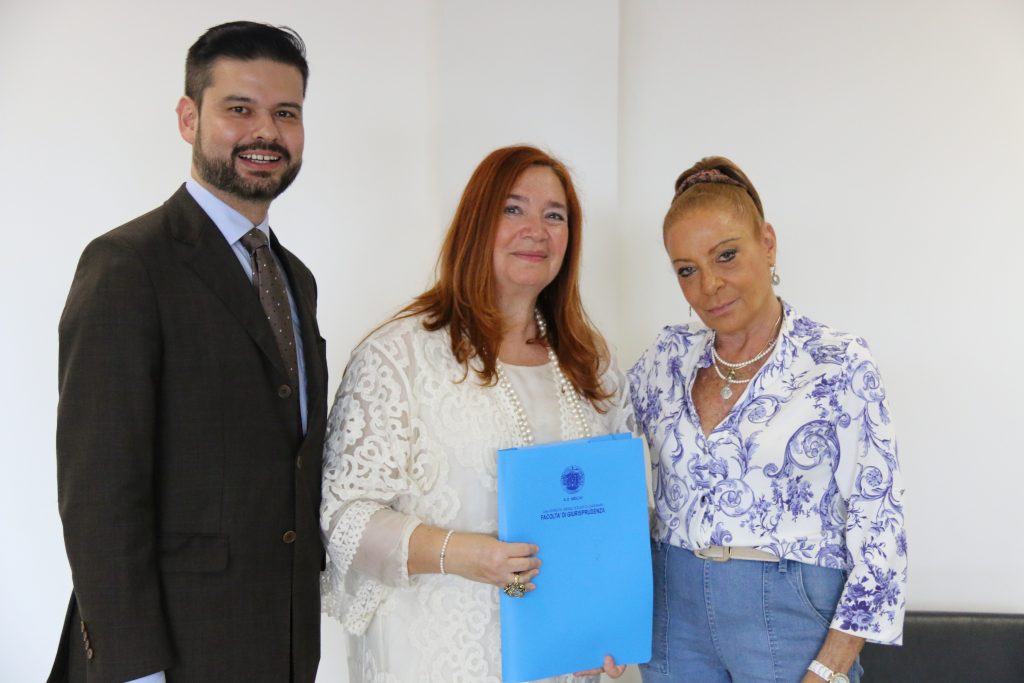 The Law School of Ribeirão Preto of the University of São Paulo (FDRP/USP) has recently signed a Cooperation Agreement for an Undergraduate Double Degree with the Università degli studi di Sassari (UNISS).
This partnership aims to offer Law students from both Universities an academic period of three semesters in the welcoming institution. As a result of this exchange, at the end of their undergraduate studies, students will receive two undergraduate degrees, issued by UNISS and USP. This means that the participating students will have accredited undergraduate degrees in every European Union country, as well as in Brazil.
UNISS, located in the Sardinia region, has existed for over 400 years and is one of the most important universities in Italy. Cooperation between FDRP and UNISS was started in 2016, with an International Academic Cooperation Agreement that offers students the opportunity to take part in a one semester exchange program, as well as possibilities for visiting scholars and joint research projects.
Since 2016, FDRP has welcomed Professor Rosanna Ortu, UNISS's coordinator for the International Academic Cooperation Agreement with FDRP, a few times, hosting courses for Brazilian students. FDRP has also welcomed a delegation from the Italian University, with participation of the Rector, for a technical visit and a signing ceremony for the agreement. FDRP professors have also contributed to teaching in Sassari as visiting scholars. With the new Double Degree Agreement, the fruits of this partnership are expected to be greatly amplified.
FDRP is the only School in the USP Ribeirão Preto campus and one of the few in Brazil to have two Double Degree Agreements. Double Degrees are a recent practice in Brazil, dating back 30 years but being mainly restricted to the exact sciences field. In FDRP, Professors Alessandro Hirata and Cíntia Rosa Pereira de Lima are responsible for the coordination of the agreement.
By: Fernanda Gonçalves and Claudia Rezende. FDRP Institutional Communication