FDRP professor attends the Radical XChange International Conference
Published: 03/29/2019
Between March 21st and March 24th, the Radical XChange International Conference took place in Detroit (USA), gathering policy makers, government leaders, leading scholars, digital entrepeneurs, artists and activists from the entire globe, adding up to 2 thousand atendees. Professor Juliana Oliveira Domingues was the only Brazilian speaker to give two lectures: i) on the use of competition policy as a tool for change and ii) on the interface between competition policies and international commerce.
At the end of the conference, the professor received an invitation from the organization to lead the Brazilian chapter of the Radical XChange movement.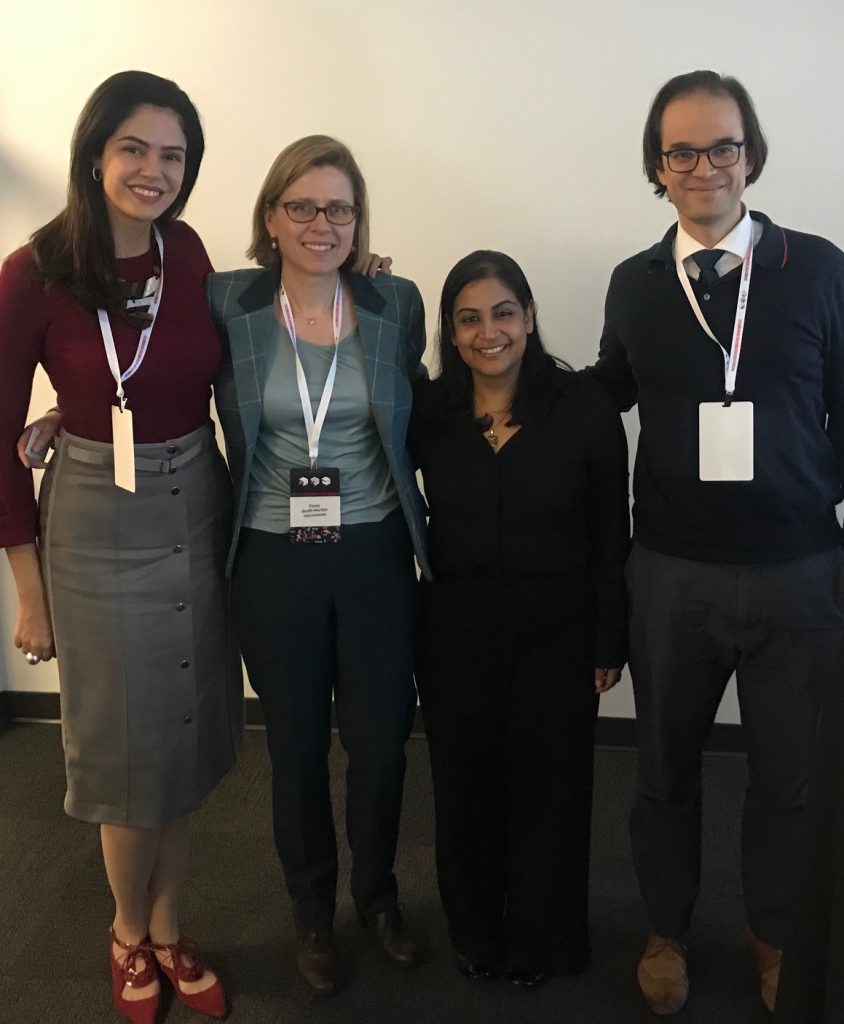 The Professor is pictured here alongside Fiona Scott Morton (Yale University), Ramsi Woodcock (Kentucky University) and Ananya Chakravarti (Georgetown University).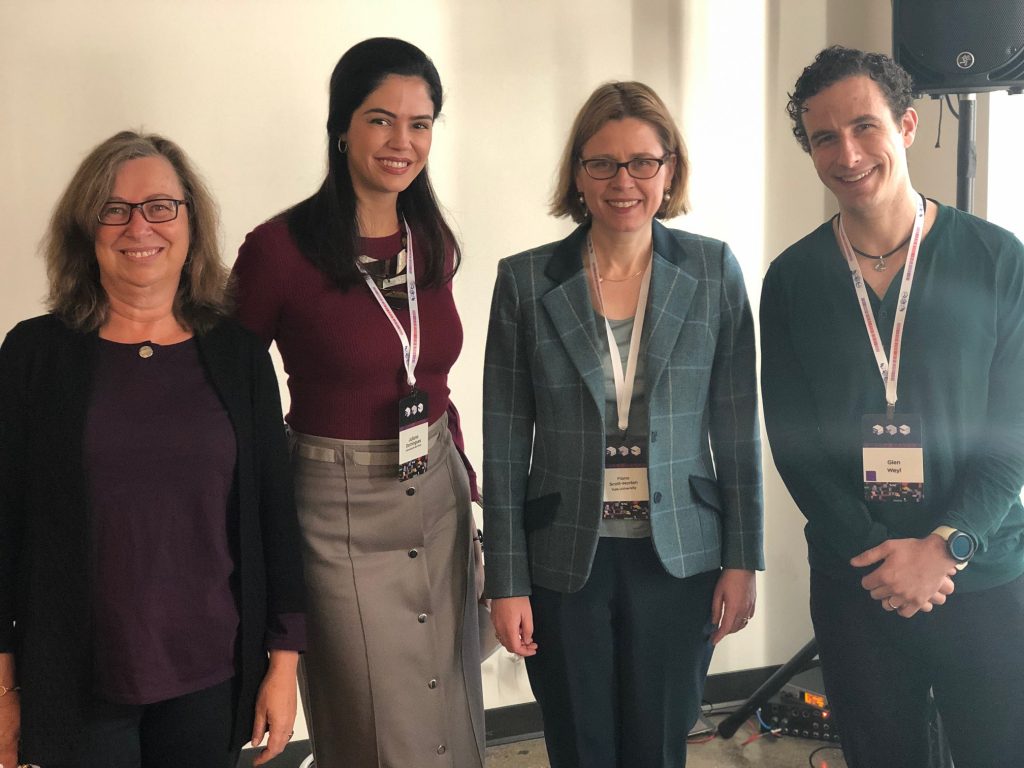 Alongside Andrea Butelmann (former president of the Chilean anti-trust authority), Fiona Scott Morton and Glen Weyl (Microsoft/Princeton University), author of "Radical Markets", praised by The Economist and president of the Radical XChange movement,